Take a moment to hop on your preferred internet search engine, and run a search for "carpet and tile cleaning." You're going to want to get comfortable, because within seconds, you'll receive a massive listing of companies within 100 miles of you. They'll all mention their commitment to quality and customer service, but how many of them really practice what they preach?
At Heinen's Carpet & Tile Cleaning, there's a number of reasons our clients keep coming back. We're located in Sealy, Texas, and since 2016, we've been offering comprehensive cleaning services, including carpet cleaning, upholstery and furniture cleaning, tile and grout cleaning, pressure washing, and dryer vent cleanouts. With years of experience, we make it a point to stay current and use the highest quality equipment, as well as utilize time-honored cleaning methods to do the work right the first time.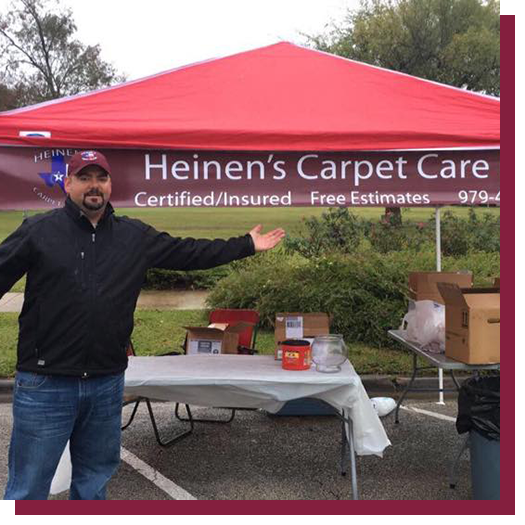 Customer service is a priority for us as well. We offer free and detailed estimates, we'll communicate every step of the way, and if a problem occurs or we make a mistake, we'll handle it cheerfully. Years of experience, a commitment to client services and a love of our job are why our clients keep coming back. For more information or to schedule an appointment, contact us online or by phone today.